The Philadelphia Prothonotary's Office is said to be the oldest continuously held legal office in the Western hemisphere. The title "Prothonotary" has its origins in the Ecclesiastical Court during the Middle Ages and the English Court of the King's Bench. The word "Prothonotary" is a combination of the Greek word "Protos" meaning "first" and the Latin word "Notarius", meaning "scribe or clerk".
The Prothonotary is considered the clerk who keeps records and the Great Seal of the Commonwealth, issues process, enters judgment, and certifies the record. The Office of the Prothonotary was created under the provisions of the Constitution of the Commonwealth of Pennsylvania. The duties, responsibilities, and other provisions of the office are determined by statute. The Prothonotary of Philadelphia is appointed by the judges of the (the Board of Judges).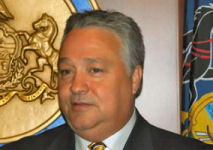 In a society as litigious as ours, where the issues brought before our Civil Courts range from action in divorce to a personal injury for serious bodily harm, the need for accurate, efficient record keeping is paramount; for in the law, if it is not proper and timely filed, it doesn't exist. It is the goal of the Prothonotary to improve through innovation and technology the art of record keeping.
Joseph H. Evers
Prothonotary of Philadelphia

Office of the Prothonotary
First Judicial District of Pennsylvania
Room 284
Philadelphia, PA 19107
Tel: 215 686-6652
Office hours: 9:00am to 5:00 pm Monday thru Friday
Contact Information
Notary and Passport Information
Prothonotary Fees
Guides
Forms
Links