The MENTOR Program
MISSION:
The MENTOR Program, an initiative of the First Judicial District of Pennsylvania, seeks to interrupt the cycle of recidivism by providing a holistic and supportive reentry experience through mentoring and case management, thereby reducing recidivism rates.
VISION:
A society in which individuals involved in the justice system are empowered to live successful, healthy, crime-free and high quality lives post-conviction.
ABOUT MENTOR
MENTOR is a court-based program, coordinated by Judge Michael Erdos and Judge Kai Scott, that matches individuals serving county sentences with volunteer mentors. Over the course of the 12-18 month program term, mentors provide emotional support and encouragement to their participants, as well as practical assistance to overcome some of the traditional barriers to successful reentry. MENTOR also empowers its participants to take advantage of additional resources provided through a network of community-based partner organizations
When a participant successfully completes the MENTOR Program, he or she will receive a substantial reduction in the remaining term of court supervision. This is a carrot, not a stick. In addition, it is expected that participation in MENTOR will result in healthier communities and families, and a decrease in the various human and financial costs associated with crime, prosecution, and incarceration.
BECOME A MENTOR
We are not accepting applications at this time.
MENTOR PROGRAM OVERVIEW
Participant Eligibility:
MENTOR participants are men and women, ages 18-30, who have pled guilty, been referred by the Defender Association of Philadelphia or Adult Probation and Parole and approved by the Philadelphia District Attorney's Office, and have accepted an offer to be part of the MENTOR Program. Defendants who have current violent felonies or sex crimes -- or a history of such offenses -- are ineligible for the program. Defenders with prior or current firearm offenses must be reviewed for eligibility upon entrance. Participation in the MENTOR Program is entirely voluntary.
Mentor Eligibility:
Mentors are men and women, ages 21 and older, who volunteer their time and are committed to helping returning citizens become productive members of the Philadelphia community. Current mentors include graduate students, members of faith-based organizations, formerly incarcerated citizens and many other dedicated individuals from various walks of life. MENTOR encourages mentor applicants who have previously been involved in the criminal justice system but they must have returned home from incarceration at least two years before serving as a mentor. Those interested in mentoring must submit an application to the MENTOR Program, complete an in-person interview, and submit to a criminal background check. Every mentor candidate must also be approved by the Philadelphia District Attorney's Office.
Program Requirements:
To satisfy the requirements of the MENTOR Program, participants must communicate with their mentors by phone, text or email twice per week. Participants must also meet with their mentors in person two times per month for thirty minutes or more.
In addition to building a relationship with their mentor, participants are required to appear before Judge Erdos for monthly status hearings the last Wednesday of each month or Judge Scott the second Tuesday of the month to discuss any challenges or accomplishments.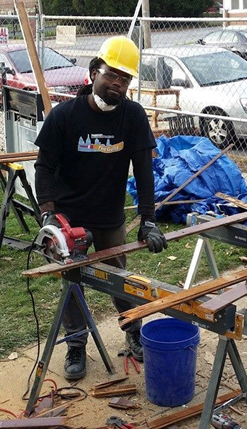 Resources available to MENTOR participants
For general Court information, contact (215) 686-7000.
Contact
For further information on the MENTOR Program please contact:
Sydney Stafford
Interim MENTOR Program Coordinator
215 686-3731
215 686-7769 (MENTOR participants only, please)
215 686-9538
Business Hours
Monday-Friday: 9am to 5pm